The past year has proven that growth can be challenged, but never capped. As your enterprise looks to conquer the road ahead while adapting to changing realities, know that Nakisa Lease Administration is poised to grow with you.
Our latest updates are designed to further streamline your operations, help manage your global assets, and position your company for success. Nakisa Lease Administration is trusted by over 900 enterprise clients who are just as passionate as we are about remaining ahead of the curve.
Local GAAP Framework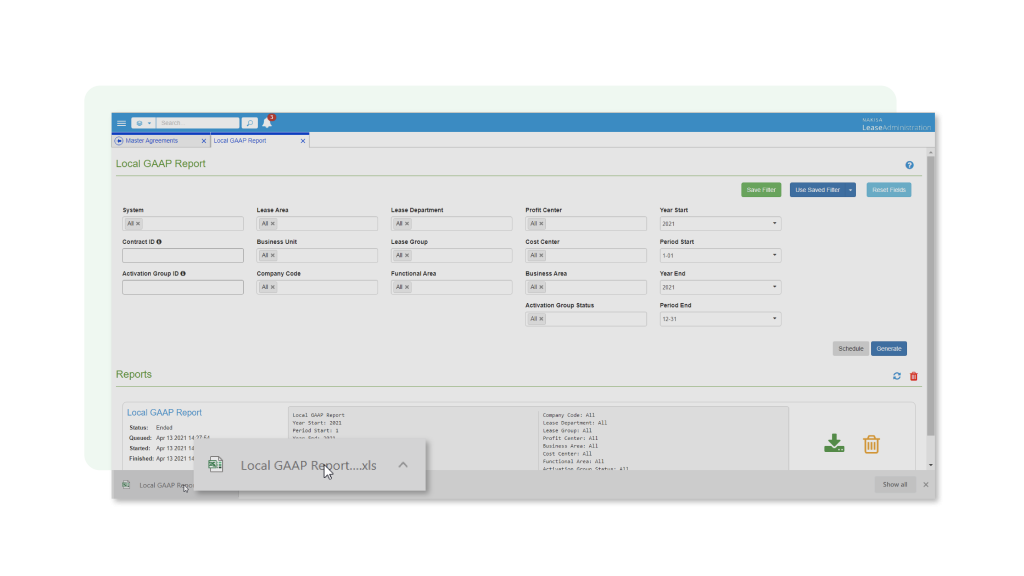 Ensuring compliance with statutory and local GAAP guidelines is more challenging due to their divergence from lease accounting standards like IFRS 16 and ASC 842. Manually preparing financial statements according to different accounting principles can take a significant amount of time and leaves room for error. To tackle this issue, Nakisa Lease Administration now features a local GAAP framework that ensures consistent, accurate reporting.
With Nakisa Lease Administration's local GAAP framework, finance managers can:
Automatically extract data from existing financial schedules to create reports compliant with local GAAP requirements
Optimize operational efficiency by maintaining all business functions in the cloud
Global Asset Tracker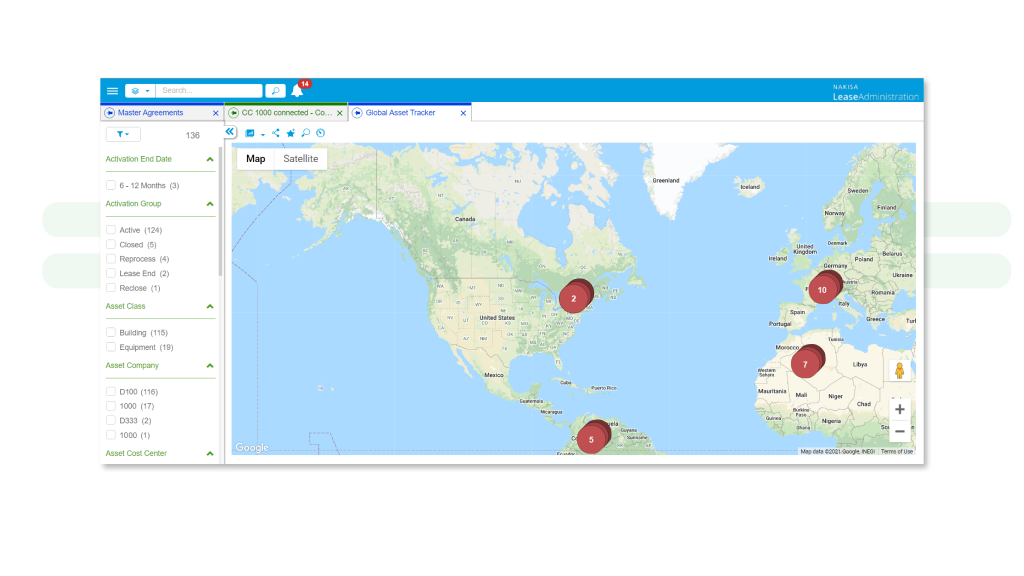 Assets are at the heart of any business. Robust asset tracking unlocks the insights needed to make timely decisions that bolster your bottom line. Global Asset Tracker keep tabs on your most vital property through a revamped asset management suite. Quickly get a global glimpse of all property via an intuitive map view.
Nakisa Lease Administration's Global Asset Tracker provides:
Complete management of a multinational asset portfolio with support for photos, spatial information, and other rich data
Insights into building and space utilization that facilitate end-to-end management of real estate leases
Data Quality and Integrity Report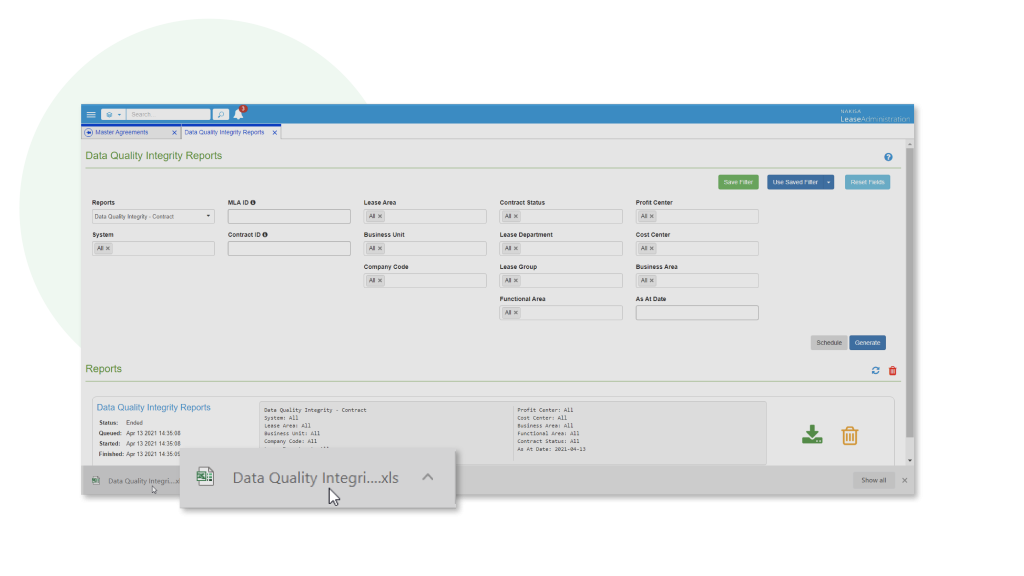 This report, which displays activation group details, contract input parameters, and terms and conditions, is useful during contract audits. Reports from the past can also be generated, so users can see the effect of lease events on contracts.
Use Nakisa Lease Administration's Data Quality and Integrity Report to:
View and audit the profiles and responsibilities of all parties involved in the contract
Verify input and output parameters ensuring the quality and integrity of data and reports
Leverage ITGC framework to support SOX compliance
SAP S/4HANA 2020 Compatibility
If your enterprise uses SAP's digital core, you can upgrade with confidence knowing that Nakisa Lease Administration is now fully compatible with S/4HANA 2020, the latest SAP enterprise resource planning technology.
All these features are available out of the box with no additional licensing required as part of our commitment to continuous development.
Ready to grow?
Contact us to learn more about these new features and we'll make sure you're set to go.