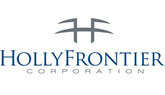 MONTREAL, Canada – 15/5/2017 - We are pleased to welcome Holly Frontier to the Nakisa Customer Family, consisting of over 800 global enterprise customers and over 4 million users.
Holly Frontier selected SAP Lease Administration by Nakisa to address their lease-accounting and US-GAAP compliance requirements for property and non-property. Additional consideration was given to the solution's ability to address the needs of their complex SAP environment through native SAP integration. Nakisa's extensive experience in the Oil & Gas industry and the Oil Field Services sub-sector was critical to adequately understanding Holly Frontier's specific needs.
SAP Lease Administration by Nakisa is an end-to-end lease administration and accounting solution built on years of collaboration with SAP and key expert accounting partners, with multi-system integration capabilities and native integration with SAP ERP, allowing customers to move away from manual processes to a centralized accounting and central repository solution.
About Holly Frontier
Holly Frontier is an independent petroleum refiner in the United States with operations throughout the mid-continent, southwestern and Rocky Mountain regions. Subsidiaries of HollyFrontier produce and market gasoline, diesel, jet fuel, asphalt, heavy products and specialty lubricant products. Additionally, HollyFrontier owns Petro-Canada Lubricants Inc. whose Mississauga, Ontario facility produces 15,600 barrels per day of base oils and other specialized lubricant products.
About Nakisa
A global leader in enterprise business solutions for Organization Transformation and Accounting and Compliance, Nakisa delivers innovative, forward-thinking and robust human resource and financial management solutions that advance your business strategies. Available on premise and in the cloud.
Working with a global network of partners and as one of the few Solution Extension (SolEx) partners of SAP® since 2007, Nakisa serves 800+ enterprise customers and over 4 million subscribers in 24 industries. Nakisa is proud to work with some of the world's most renowned brands.