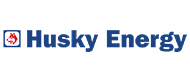 MONTREAL, Canada – 9/10/2017 - We are pleased to welcome Husky Energy to the Nakisa Customer Family, consisting of over 800 global enterprise customers and over 4 million users.
Husky Energy chose SAP Lease Administration by Nakisa to support their global compliance initiatives for IFRS 16. Husky wanted a solution that was compatible with their existing SAP ERP system and required minimal configuration to support their needs. Out-of-the-box, native integration with SAP infrastructure means Husky Energy will see an overall reduction in implementation time, risk and cost of ownership.
The ability to leverage existing data, including Asset Accounting, Accounts Payable, Material Management and Plant Maintenance, made SAP Lease Administration by Nakisa the right solution for Husky Energy.
About Husky Energy
Husky Energy Inc. is one of Canada's largest integrated energy companies, headquartered in Calgary, Alberta. Husky's foundation is in Heavy Oil and Western Canada, where it has conventional oil and natural gas assets, significant heavy oil production and downstream operations, including refineries, upgrading facilities and pipelines. The company employs approximately 5,500 people, has approximately $33.1 billion in assets and produced an average of 346,000 barrels of oil equivalent per day in 2015.
About Nakisa
A global leader in enterprise business solutions for Organization Transformation and Accounting and Compliance, Nakisa delivers innovative, forward-thinking and robust human resource and financial management solutions that advance your business strategies. Available on premise and in the cloud.
Working with a global network of partners and as one of the few Solution Extension (SolEx) partners of SAP® since 2007, Nakisa serves 800+ enterprise customers and over 4 million subscribers in 24 industries. Nakisa is proud to work with some of the world's most renowned brands.